An exciting project has come our way this month. Executive Springboard is a project that has been piloted in Aberdeen to up-skill and help managers that have been made redundant or risk redundancy in the Oil and Gas industry. If there is enough interest within Moray for a similar project to take place then we will be looking forward to championing the scheme.
Putting yourself in the shoes of someone facing difficult times in Oil and Gas is not easy and so one of the current participants has given us his thoughts on the programme . Douglas Corbett is among the third cohort of professionals to go through Executive Springboard after facing difficult times in the Oil and Gas downturn.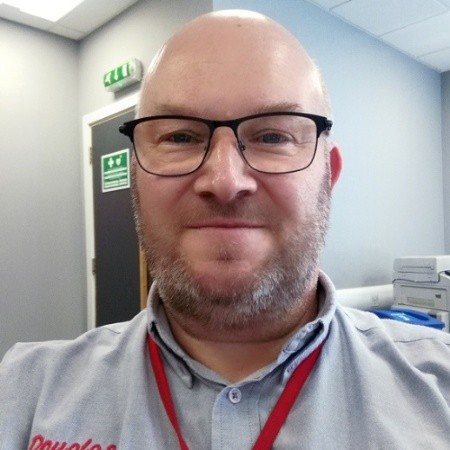 Quality Professional. ISO 9001, API Q2, Root Cause Analysis, Continuous Improvement Available for New Opportunities.
I am currently taking part in the Springboard Programme, run by Aberdeen and Grampian Chamber of Commerce. This programme is funded by the Scottish Government through the Transition Training Fund and aims to help those who have been affected by the downturn in the Oil & Gas industry who have been or are away to be laid off, cope with the impact this has on them and their families. Giving vital guidance and encouragement on how to prepare for a return into work in these tough times that the industry is still experiencing.
I and my fellow attendees of the third cohort have had our eyes opened to the challenges we face in this digital age, given that HR Managers now make so much use of Digital Scanning Software (ATS), which act as Gatekeepers to decide if your CV will even reach human eyes.
We still have a CV Writing session to come, but I know that it is vital to get this right and grab the attention of a hiring manager, once past the ATS. You must ensure that you only have relevant information in your CV Profile. You are the "Product" and like any good marketing material, this profile must maximise your Unique Selling Points (USP's). You must think carefully as to what they are, to make your CV hit all the crucial buzz-words that the scanning software will look for. So, review the job description, ensure you have identified what the hiring manager is looking for and if you have these skills, include them in your profile.
This means you need to review your CV for each and every job, adapting it to highlight your strengths and fit for the role. Have lists of your key skills and competencies, perhaps up to six, to suit different jobs, to allow you to quickly tune-up your CV for different opportunities. Another thing I wish to pass on is this trend that CV's must only be 2 pages long. I think that many so called expert CV writing companies, who are happy to relieve you of your hard-earned cash to write the ultimate CV, must be treated with caution. Better to join Springboard and get their advice and use your one-to-one CV review to achieve a well-constructed CV that reflects you, even if it runs to 3 or maximum 4 pages. Crucially all of your USP's should be in that top third of your CV, as a hiring manager spends around 7 Seconds per CV, so grab their attention to ensure it ends up in the pile that will get you that all important interview.
The next and most important factor in this Digital HR World, is to ensure your CV has a Digital Presence on Social Media, primarily on LinkedIn. Like many of my colleagues, we have had LinkedIn accounts for some time but had not fully appreciated their importance to getting hired. We received some excellent coaching from Mervyn Stanley, whose excellent presentations blew the lid off how big a part LinkedIn plays with HR Professionals in 2018 in their search to fill vacant positions within their companies. They no longer solely rely on costly adverts or agencies to find people. Instead they make significant use of LinkedIn and their targeted network of contacts to locate suitable candidates.
What is vital to maximise the benefits of LinkedIn is to build a solid and intelligent network of contacts who will help spread any messages you may have, to the maximum number of the right sort of people. It is this incredible power of the network that may put your profile in front of the hiring manager for that job you have been looking for.
This was made very clear when I posted (as part of our homework) a small message about being on Springboard. By the second day I could not believe that hundreds of people had viewed my little message and by the end of the week it had reached almost 2500 people, all from one wee post. Over and above I also managed to increase my network by around 40, from people who had viewed it, liked it or had responded.
So, if you live in Moray and are like me and my colleagues in cohort three, out of work following the downturn, I can whole heartedly recommend the Springboard Programme. No matter how well prepared or resilient you think you are, I can guarantee you will benefit from it and meet a new group of people who I am sure like those of us in cohort three, will bond and work together as a team to try and help one-another.
If interested you should contact either the AGCC on (01224) 343900 or the Moray Chamber gdunk@moraychamber.co.uk or (01343) 543344 #AGCC_Springboard_Programme, #Moray_Chamber_of_Commerce_Springboard_Programme