Chamber Blog
Celebrating 20 years! We hear from Carol Stewart
22 June 2021 • Laura Masling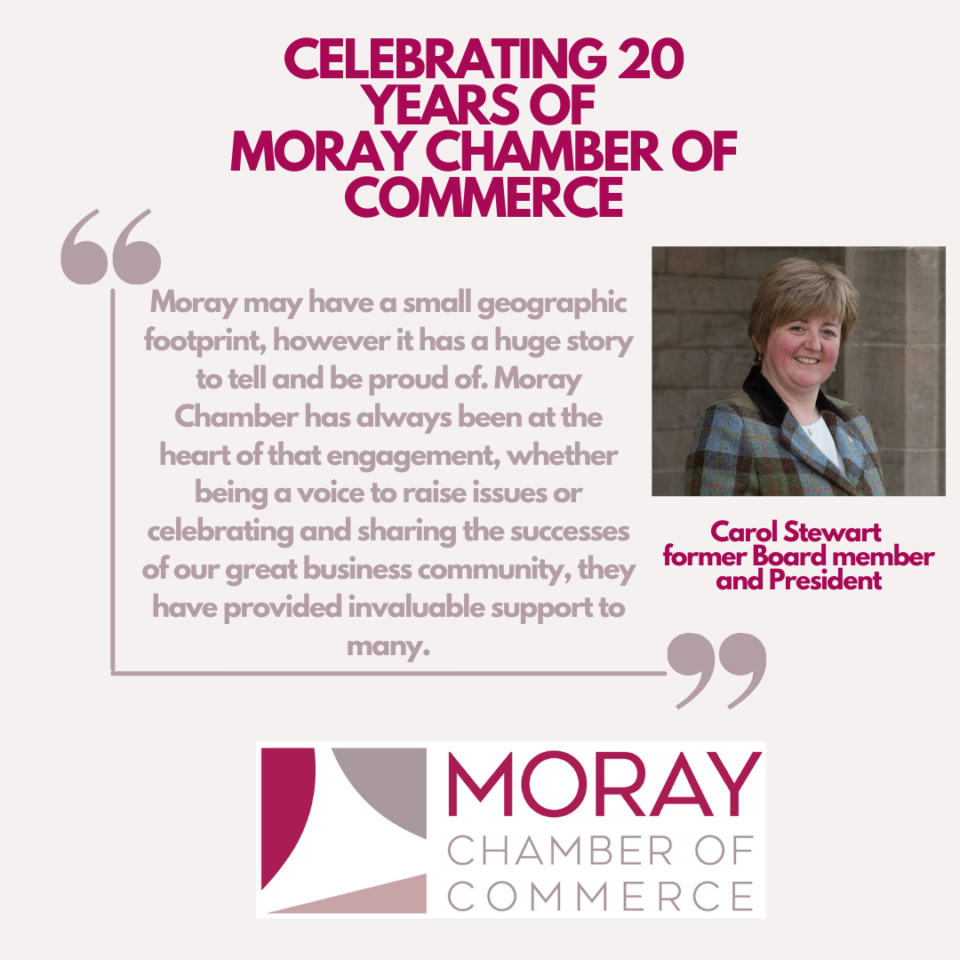 Next we hear from Carol Stewart, former President and Board member as she shares her experience and achievements during her time with the Chamber.
"Moray may have a small geographic footprint, however it has a huge story to tell and be proud of. Moray Chamber has always been at the heart of that engagement, whether being a voice to raise issues or celebrating and sharing the successes of our great business community, they have provided invaluable support to many and I wish the current team continued success.
It does not seem that long since the first meeting when the idea was mooted to set up a Chamber to represent our area. We had often said that we can find ourselves somewhere between Inverness & Aberdeen and the unique Moray identity lost and the message we had to share somehow did not get out there.
Since that time, Moray Chamber has proven to be a strong voice for not just members, but also the wider local business community, bringing them together in a range of initiatives and partnerships to develop links and ensure that the Moray voice is heard. During the time I was involved as a Board member & President we saw the development of both tourism and support for our young people, grow through Visit Moray Speyside and DYW Moray, as each then moved forward and the Chamber looks to develop additional opportunities for members in products & services.
The value of connections can never be under estimated and that is what the team at Moray Chamber have excelled with. Whether it has been connecting members and local businesses to one another, to support agencies, to other Chambers across the Scottish or National network of Chambers, the results have allowed relationships to be created and strengthened and stronger results to be achieved."