Chamber Blog
Celebrating 20 years! We hear from David Robertson
10 June 2021 • Laura Masling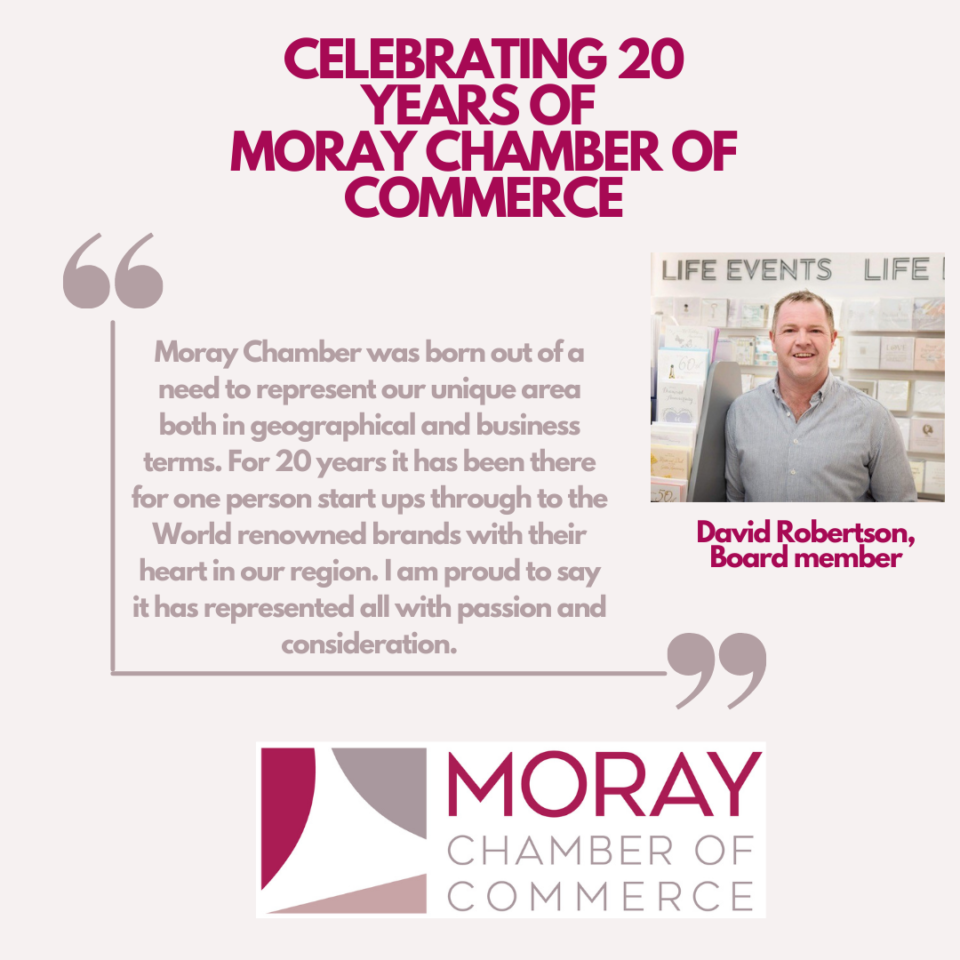 As you know Moray Chamber is supported by a wealth of experienced board members.
Next, we hear from David Robertson, Managing Director of Pozzi and Bijou, and long-standing Board member and member.
"Moray Chamber was born out of a need to represent our unique area both in geographical and business terms. For 20 years it has been there for one person start ups through to the World renowned brands with their heart in our region. I am proud to say it has represented all with passion and consideration. Each year the challenges increase but with the shared knowledge the Chamber tackles them all. I am proud to say I was there at the inception and am proud to be part of the organisation today."