Chamber Blog
Celebrating 20 years! We hear from Mark Dunscombe
15 June 2021 • Laura Masling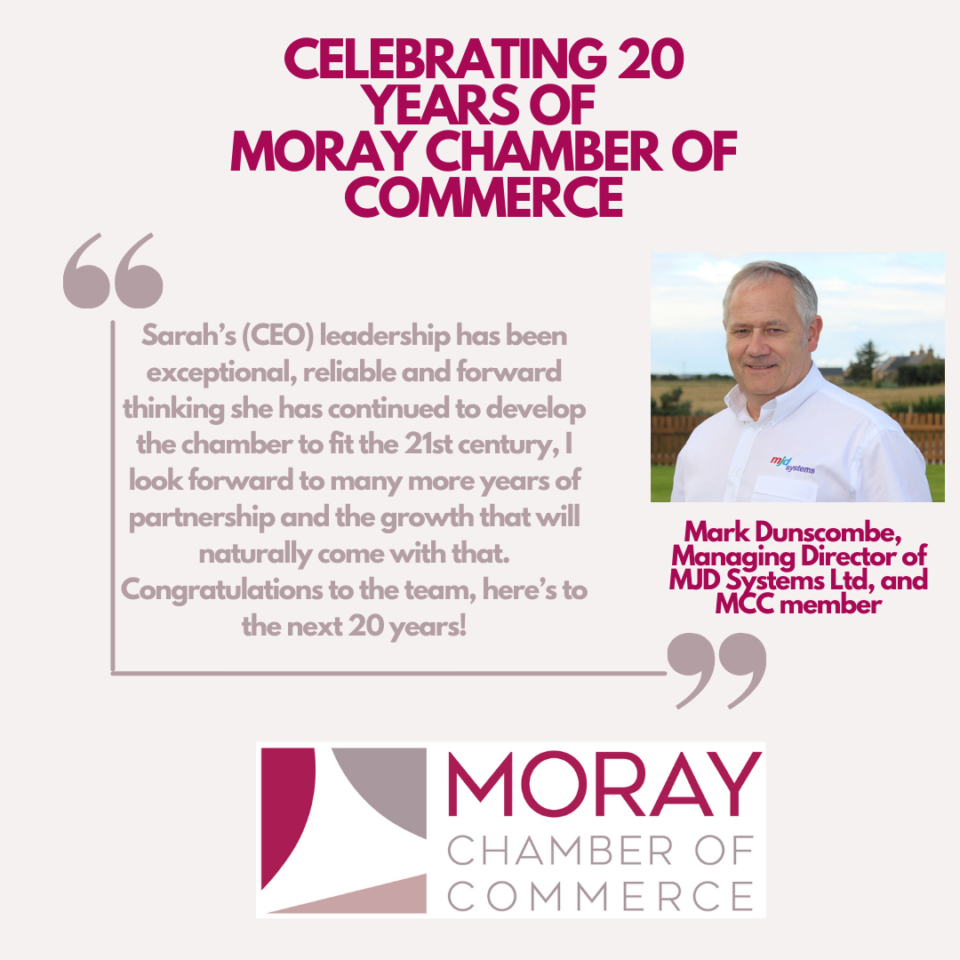 Our members are a pivotal part of the Chamber and are the driving force behind the work that we do to help support, connect and protect local businesses. Next, we hear from Mark Dunscombe, Managing Director of MJD Systems Ltd, former council member and long standing member.
MJD Systems have been involved with Moray Chamber for almost 20 years both as a member and myself serving as a council member for a period, in that time we've seen the hard work and energy they apply to all aspects of their service to member companies. The team continually strive to grow and improve the Chamber reach and subsequently business throughout the region, there have also been many occasions when the additional services that members benefit from such as professional HR advice and support have been demonstrated to be invaluable, particularly to those businesses not large enough to afford their own HR team.

Moray Chamber are dedicated to their members, the networking events, seminars, annual dinners and during the pandemic their regular zoom gatherings are memorable, providing a catalyst for likeminded people to gather and share valuable information. Times have been challenging over the last year and Moray Chamber have adapted and been a constant in the ever-changing world, always there to provide advice and support whatever the circumstances. In particular Sarah's leadership has been exceptional, reliable and forward thinking she has continued to develop the chamber to fit the 21st century, I look forward to many more years of partnership and the growth that will naturally come with that. Congratulations to the team, here's to the next 20 years!