As of our recent AGM, we have some changes to our Council and Board members;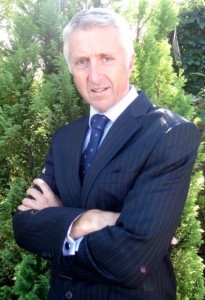 Mervyn Stanley
Mervyn has now joined the Board of Directors. Mervyn is an Executive Board Business Development Director with over 25 years experience mainly within professional services and in particular the finance sector. Has worked at Director level with both national and International companies before setting up Cameron Carnegie Consulting in 2012. His clients include, Johnston Carmichael, Aberdeen Chamber of Commerce, Sodexo, Dynamic Edge, Aquatics, Thornberry UK, as well as working with a growing number of Moray owner/managers of SME businesses in a broad spectrum of sectors in both start up, strategic development, Sales and Business development training.
Kresanna Aigner
Kresanna, Director at Findhorn Bay Arts, has now been elected as a Council Member. Based in the ancient market town of Forres, Findhorn Bay Arts is a non-profit organisation and company limited by guarantee, which is passionate about promoting this beautiful part of Scotland as a place for outstanding arts through the delivery of high quality arts events and projects. Kresanna provides the vision, the ideas, and the drive. More prosaically, she is also responsible for the day-to-day running of the organisation and coordination of the team, overseeing and managing the programme of events, developing partnerships and projects, devising PR and marketing strategies and generally making sure everything happens just as it's supposed to happen.
Darren Margach
Darren, Owner of Pinz Bowling Ltd., has also been elected as a Council Member. Darren Margach took over Bowl 2000 in October 2013 and has been operating under the new name of Pinz Bowling Ltd. Darren and his team are committed to providing the best all round family entertainment in the North East of Scotland and have invested their time and energy into making Pinz an integral part of the local community as well as a tourist destination. On the 5th September 2014 at the annual Moray Chamber of Commerce dinner, Pinz secured a Highly Commended award in "Most Promising Enterprise" further to this then winning the award at the 2015 awards ceremony.
A full list of Board and Council Members can be found here