As it's December, we've been reflecting on the year and asking you at member meetings what the biggest challenges have been for your business. Here's a summary of what you've told us are the key business challenges for the region.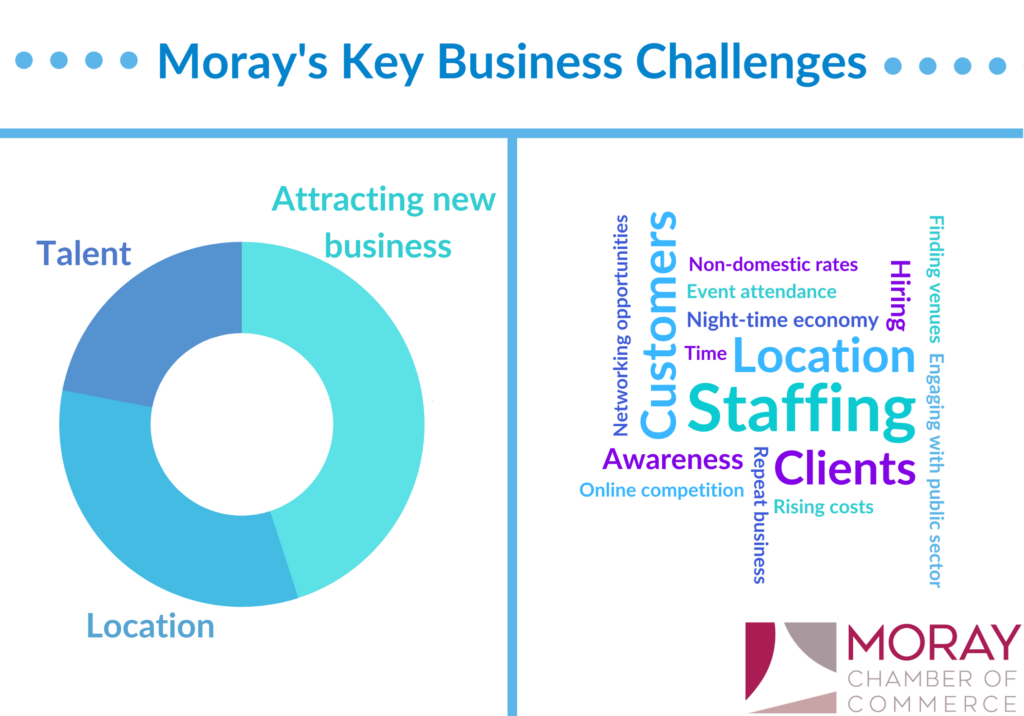 The most common challenge reported was attracting new business, and creating relationships that will bring continued business over time. Next was location and challenges that relate specifically to Moray. This includes finding venues and developing the night-time economy in the region. There have also been challenges with talent, attracting the right people to your company and to the region and finding suitable training for staff to develop. As expected, rising costs also came through as a major challenge.
As the new year approaches, our resolution is to continue to be the voice of business in Moray and represent the interests of our members at local and national levels to ease some of our region's biggest challenges and help our businesses to thrive. We can only be your voice if we know the issues that you're facing so please keep in touch we love to hearing all your updates and news.