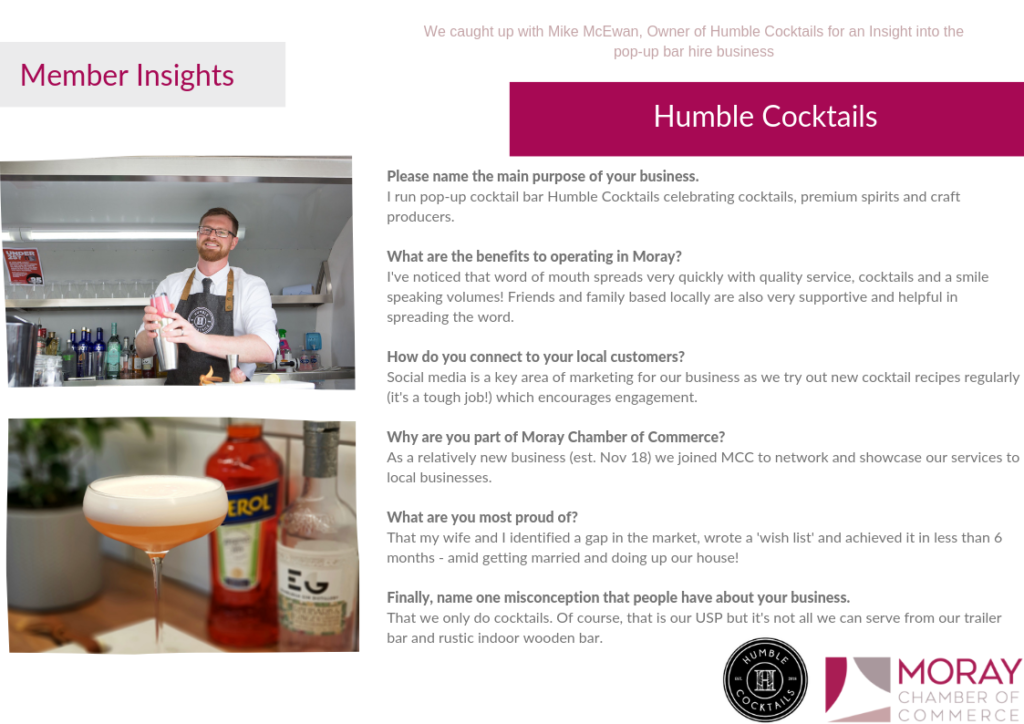 Here is one of Mike's favourite autumn recipes, the Rhubarb Rhubarb:
50ml Edinburgh Gin's Rhubarb & Ginger Liqueur
10ml Aperol
25ml fresh lemon juice
12ml sugar syrup
2 dashes plum bitters
1 egg white
Add all ingredients to shaker and dry shake (without ice). Then add ice and shake for a further 15 seconds before fine straining into a martini glass. Perfect to warm us up as the cold weather returns!
To keep up to date with Humble Cocktails and see their new recipes make sure to follow them on Facebook.