Member Insights
Avva Gin
January 2021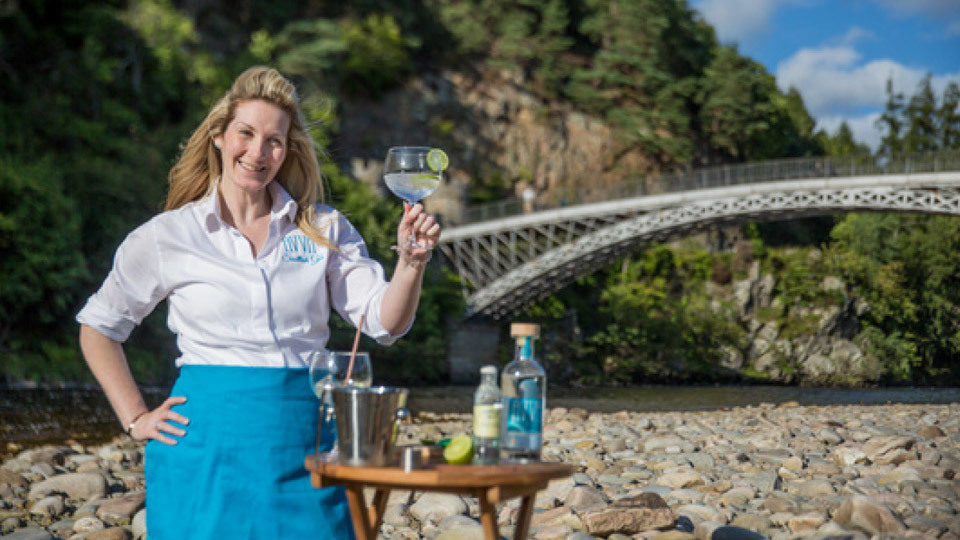 We caught up with Jill Brown from Avva Scottish Gin for an insight in to her business
Please name the main purpose of your business.
We are craft gin distillery based in Elgin. Our business produces both distilled spirit and liqueurs. We launched in 2016with the distilling and merged our liqueur into the distillery. We are focused on premium small batch production which takes influence from our region. We distill, infuse and bottle all onsite in our distillery in Elgin. One of our proudest features has to be our stunning still who is called Jessie-Jean after my grandmothers. Our still was made right here inElgin by the talented Speyside Copper works. Our still is actually the FIRST Scottish made Gin Still in the UK. We we are the first Gin Distillery in Speyside to also produce our Limited Edition Cask Finish Gin which was a nod to our neighbours in the iconic whisky sector.
What are the benefits of operating in Moray?
We are surrounded by iconic Food & Drink businesses both distilling and food sector. The surrounding areas give an abundance of botanicals to work with and with the relatively close by fruit farm at Wester Hardmuir, Nairn we have top quality Scottish grown fruit pretty much on our doorstep. Through the pandemic we worked closely with a variety of sectors to produce hand sanitiser for the community, it was a real privilege to be able to assist and really brought home how quickly businesses can operator together for the greater benefit to the community.
How do you connect to your local customers?
We use social media and our website. In a normal year we would be out at a variety of events from May right through toSept. In 2020 we wanted to take customers to our distillery to showcase our products and wonderful still. But obviously the pandemic slowed our plans. In 2021 we are looking forward to getting back to events around Scotland when regulation allows but we will officially launch our Tasting Tours in Spring along with a retail area within our Distillery.
Why are you part of Moray Chamber of Commerce?
Originally for export advice however they provide so much more - especially during this previous 12 months. TheChamber has been a vital link for COVID19 updates but additionally their working relationship and networks within local business community and local authority really helped to 'join the dots' and put in place solutions very quickly. Their support for us as business has been absolutely incredible and invaluable. The speed of which COVID19 restrictions, regulations and support – it was at times a minefield of information but the Chamber updates and comms were there and they have been a key part of ensuring our business had the right support throughout the pandemic.
What are you most proud of?
The past 5 years including 2020!! It's taken a pandemic to take stock and look back along with a customer who bluntly said 'you don't seem to realise just what you've accomplished in 5 years as well, as being a single mum – it is simply terrific, well done you!' Which he was correct, I have an award winning brand and our future plans with opening into tourism to continue to share our story and of course spirit along with recruiting new members of staff is really exciting. It has taken a pandemic to obtain a work-life balance which I am so very grateful for. When running your own business it is very difficult to step back from the coalface but 2020 allowed that, albeit going into 2021 feels slightly dejavu.
Finally, name one misconception that people have about your business.
That we are owned by a whisky distillery and there is a bloke somewhere running things…….. I am a fully independent gin distillery, female and I am the boss. I still get a little surprised and disappointed by attitudes to women in business. Not so much by the distilling sector as there are several women who own and run distilleries in Scotland, but very few trade buyers are women and too many deals are cut over a pint – it is not networking and it is not professional.