Member Insights
Humble Cocktails
September 2019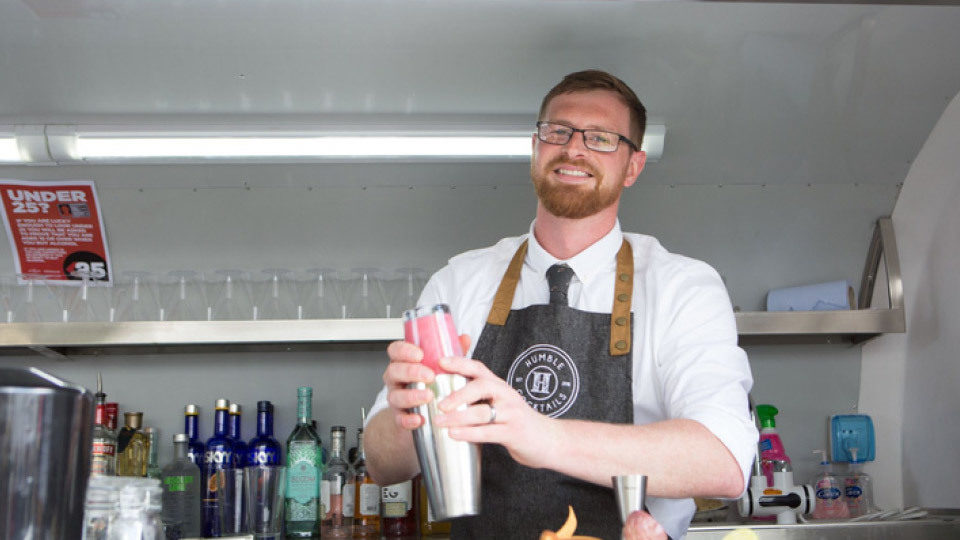 We caught up with Mike McEwan, Owner of Humble Cocktails for an Insight into thepop-up bar hire business
Please name the main purpose of your business.
I run pop-up cocktail bar Humble Cocktails celebrating cocktails, premium spirits and craft producers.
What are the benefits of operating in Moray?
I've noticed that word of mouth spreads very quickly with quality service, cocktails and a smilespeaking volumes! Friends and family based locally are also very supportive and helpful inspreading the word.
How do you connect to your local customers?
Social media is a key area of marketing for our business as we try out new cocktail recipes regularly(it's a tough job!) which encourages engagement.
Why are you part of Moray Chamber of Commerce?
As a relatively new business (est. Nov 18) we joined MCC to network and showcase our services tolocal businesses.
What are you most proud of?
That my wife and I identified a gap in the market, wrote a 'wish list' and achieved it in less than 6months - amid getting married and doing up our house.
Finally, name one misconception that people have about your business.
That we only do cocktails. Of course, that is our USP but it's not all we can serve from our trailerbar and rustic indoor wooden bar.