Member Insights
Orion Group
July 2021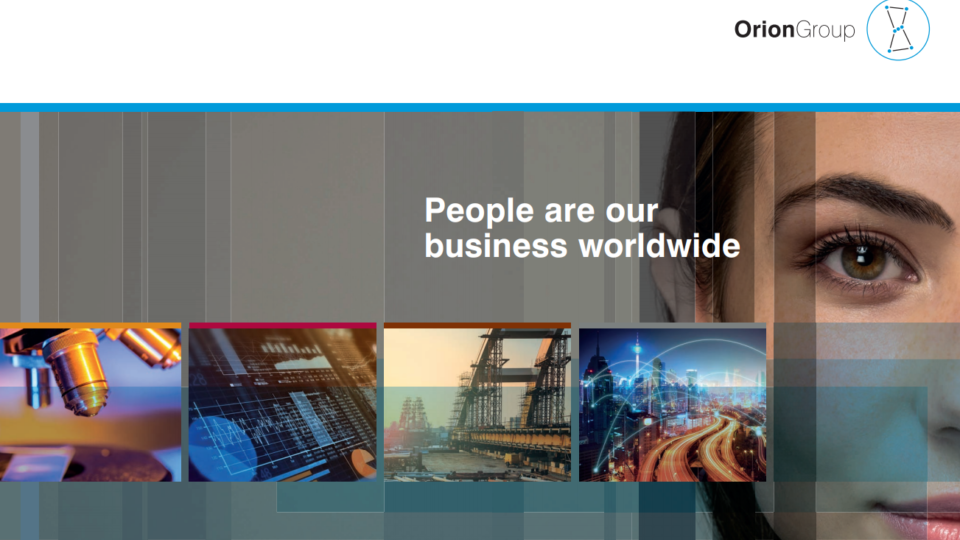 We caught up with Gary Watt from Orion Group for an insight in to their business
Please name the main purpose of your business.
Orion provide specialist recruitment services across a range of sectors including; Manufacturing, Renewables, Oil and Gas, Construction, Nuclear, Power & Utilities, IT, Finance, Office. Orion has the market intelligence and the experience necessary to take a holistic approach to project delivery – managing manpower provision from start to finish.

What are the benefits of operating in Moray?
Being located relatively local in Inverness, our HQ office covers the North of Scotland area, including Moray, Inverness, Lochaber, Caithness and the surrounding Islands.
We have a range of recruitment expertise covering various sectors and feel we can assist fellow members with any difficult to find recruitment services.

How do you connect to your local customers?
Many of our connections come from referrals from our existing client base and local knowledge, however being members with various chambers provides us with opportunity to make new contacts and keep abreast of any developments within the region or sector.

Why are you part of Moray Chamber of Commerce?
We are members with chambers throughout the North of Scotland. This allows us to engage and share knowledge and business opportunities with other companies to increase awareness of the skillsets based in the Highland and Moray area. Over the past few years there has been a heightened interest in this part of the country and you only have to look at recent inward investment with regards to 'renewables' and 'space exploration' to demonstrate this.

What are you most proud of?
Being a local lad I am always championing the benefits to working in the area and being associated with a successful family business with over 30 years history, not only nationally but internationally, gives me great pleasure.
It is also refreshing to see many other local companies flourish in a similar way, demonstrating the strength of the supply chain in the North of Scotland and the variety of work and business opportunities now provided to the local community.

Finally, name one misconception that people have about your business.
This is easy, unnecessary cost.
Sometimes during initial discussions with potential new clients regarding providing recruitment support, our full range of service are not fully realised until discussing the full recruitment process and the potential total cost saving to the client. By engaging with a recruitment agency this allows the client to continue with their day to day activities and not be distracted by additional workload.
Our aim to minimise the impact of recruitment on any business by allowing them to continue to operate normally and not lose any operational time due to the recruitment process.

Find out more about Orion Group at their website Orion Group