Member Insights
Speyside PA
February 2022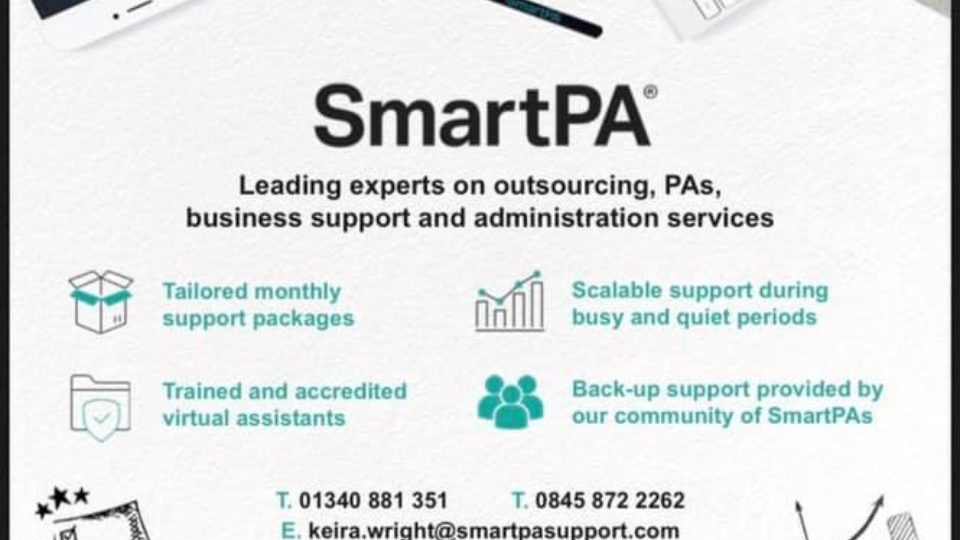 We caught up with Speyside PA for an insight into their business
Please name the main purpose of your business.
To provide Admin, PA, and secretarial services to all sized businesses and individuals. Clients purchase hours each month and these can be used for a range of tasks from social media to e-mail and diary management or document production. There's no task that we can't do!

What are the benefits of operating in Moray?
There are so many different and exciting businesses in this area, many of them are either new or expanding and can benefit from our services, whether it's a one-off project or more long-term support. We are a global brand and having grown up in Forres I'm very excited to have brought SmartPA to Moray.
How do you connect to your local customers?
It's mostly from our current clients and networking. Word of mouth is fantastic for us! We have a website full of information and insightful blogs and of course our social media channels.
Why are you part of Moray Chamber of Commerce?
To keep up to date with the local news and connect with other businesses. It's nice knowing I have a good support system.
What are you most proud of?
Launching my business and surviving the first year. It has been a rollercoaster ride, but I've loved every minute of it. I'm lucky enough to work with some wonderful businesses and they are the reason why I love doing what I do. To receive positive feedback and know I am helping a business grow is very rewarding.
Finally, name one misconception that people have about your business.
Having someone work remotely is never going to work out for their business.
We don't need office space, a computer, or any other items that a regular employee would need working in-house. While it may be difficult at first to wrap their mind around the idea that someone who is doing work for their business may be on the other side of the country, we are MORE productive in our own environments. We are also available via Whatsapp or Zoom so we're only a click away when something comes up. And with today's virtual technology environment, sharing files, calendars, applications, and documents has never been easier.
Find out more about SmartPA and the work that they do at their website here: SmartPA