Member Insights
Designed Signs & Graphics Ltd
August 2020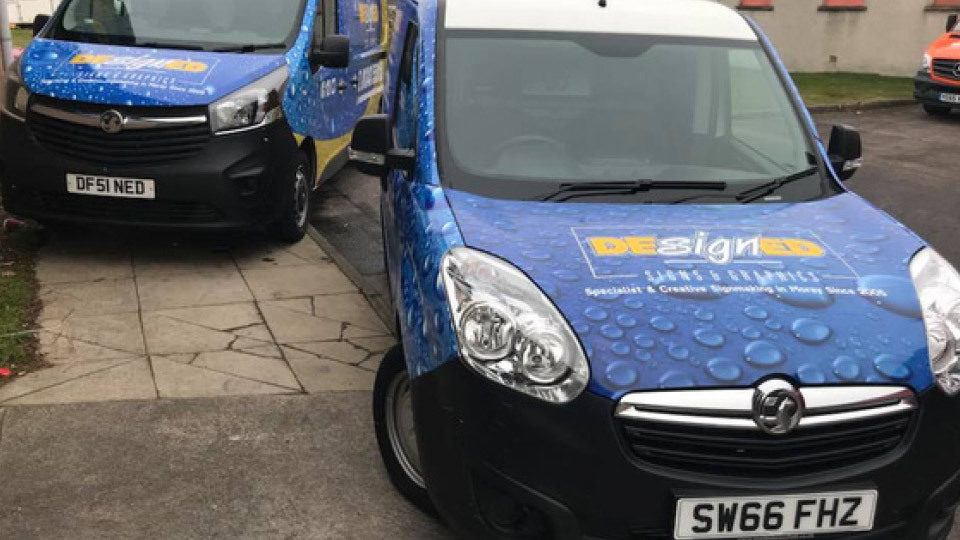 We caught up with Ronnie Ross, owner of Designed Signs & Graphics for an insight in to his business
Please name the main purpose of your business.
We are a specialist sign company providing custom designed signage and vehicle graphic solutions toboth commercial sectors and private sectors. We pride ourselves on producing high quality signs andvehicle graphics using the latest cut, print and design technology.
What are the benefits of operating in Moray?
I have been a sign maker in Moray since 1999 and because of this I have built up a close associationwith many businesses and people over the last 20 years and because Moray is such a "close" communitywith many different industries our work is very varied ranging from sole trading tradespeople tocorporate work for distilleries and worldwide brands.
How do you connect to your local customers?
Our clients are informed about our services through our social media platforms, primarily Facebook andInstagram, we also use Twitter from time to time. I also have good interaction with my clients throughemails and face to face contact or by telephone.
Why are you part of Moray Chamber of Commerce?
Moray Chamber provide great support and advice across all aspects of business. Even if you don't needthem all the time its good to know that if needed support is always available. They were invaluableduring the COVID-19 lockdown and without the Chamber we wouldn't have been able to access and getthe help we needed.
What are you most proud of?
I am proud of just being down to earth in business and remaining humble. Obviously there is the aspectof starting your own company and building a solid client base and with that I'm also proud of my staffthat produce work that ensures clients return with repeat work and challenges which we meet everytime.
Finally, name one misconception that people have about your business.
The main one is that clients believe us to have signs and lettering readily available "off the shelf" or that "its a 5 minute job" - because we have a different approach to our industry we design and produceeverything in house and that's the beauty of being a bespoke sign company.