Member Insights
MJD Systems Ltd
May 2021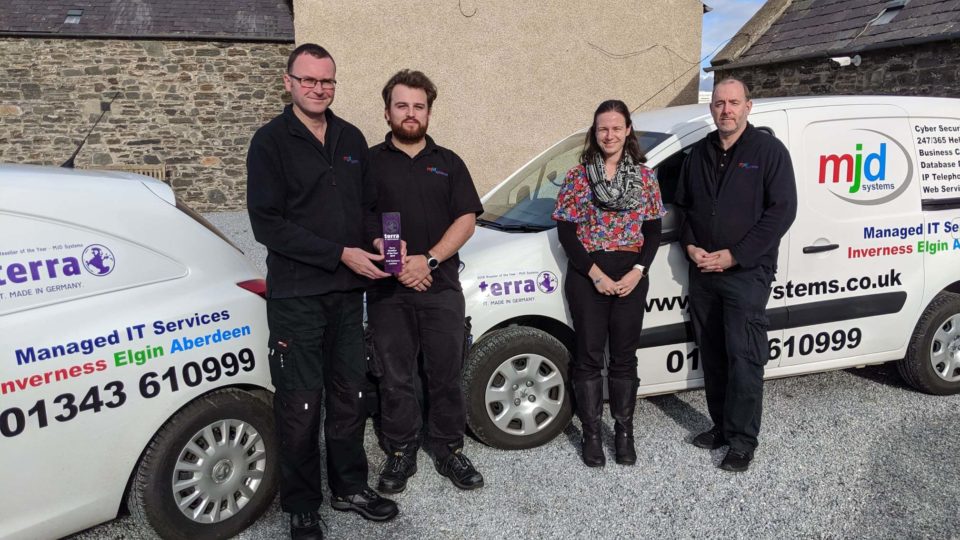 We caught up with Natalie Dunscombe from MJD Systems Ltd for an insight in to their business
Please name the main purpose of your business.
Through our managed services contract offerings we can take the worry out of your IT management. From responding to unexpected breakdowns to regular maintenance to backup systems our managed services offering will take care of your IT system. Whether that be one computer or a complex corporate network, our contracts are customised to suit each of our client's needs. This ensures that we can provide a top quality service and fit for purpose solutions. Why struggle with IT yourself and run the risk of getting caught out by the ever changing cyber security threat or go to the expense of training your own IT staff when you can outsource to MJD and let us be your IT department.

What are the benefits of operating in Moray?
Operating within Moray allows us to have a good geographic location to support our clients as we are centrally based along the A96 corridor from Aberdeen through to Inverness and beyond. There is a wide range of industries and opportunities for us and it is a beautiful corner of the world to live and work in! Moray also has loyalty amongst businesses which is extremely important to MJD as our main customer base has all come from word of mouth and recommendations.

How do you connect to your local customers?
We love to get involved and support local sports teams and events. With the change to our working practises with the pandemic, we have increased the resources we provide online to our clients through a weekly blog on areas of IT to help provide our clients and anyone who wishes to read the blog with guidance and information. We tailor this each week to any common issues or trends we see arising through the work we carry out for our clients.

Why are you part of Moray Chamber of Commerce?
The access to networking events and a community of businesses in the local area who work together within our shared challenges and opportunities that Moray presents. We also receive excellent discounts with Moray Chamber sourced providers of services such as HR and Legal services.

What are you most proud of?
For two years running we have won the Terra Reseller of the Year for 2019 and 2020. We are extremely proud as a business from the North of Scotland to win this award from a very competitive and talented group of resellers throughout the whole of the United Kingdom. It is a testament to the hard work of our team here at MJD and the loyalty of our customers.

Finally, name one misconception that people have about your business.
IT is complicated and difficult to work with (it is not, if you know how to use it well). There is a vast array of different technologies, software, online services, and jargon that can confuse anyone with a quick google search and the vast number of results and information that will come back. IT does not have to be complicated and should work with you to allow you to focus on your core business activities. This is what we aim to do for all our clients, to ensure they understand what they need from their technology and why they need it to achieve their own business goals. We take the stress of how to achieve this and apply our team's expertise and knowledge to let you focus on your core business.

Find out more about MJD Systems Ltd at their website MJD Systems Ltd – Professional IT services