Member Insights
North East Sensory Services (NESS)
May 2022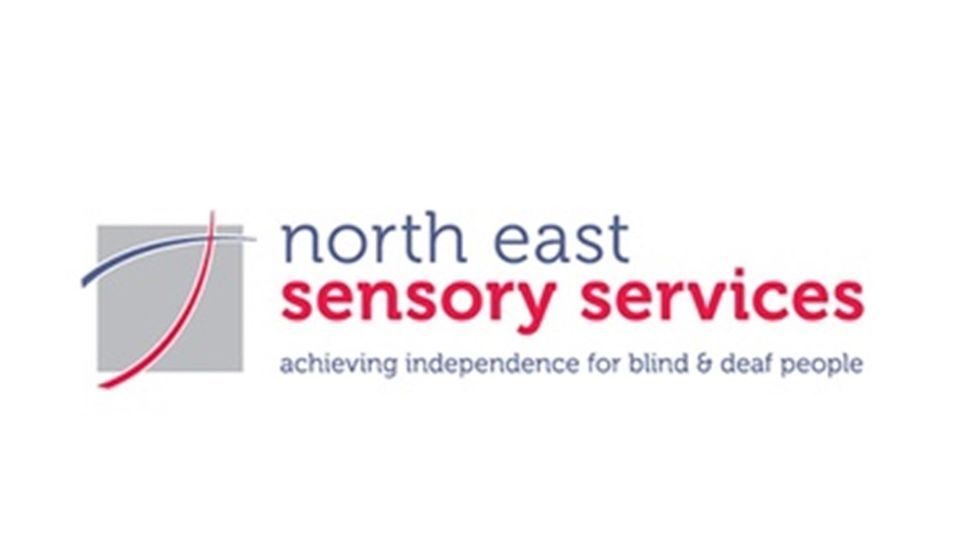 Please name the main purpose of your business.
"Achieving independence for blind and deaf people"
We support over 6,300 people across the North East of Scotland to overcome the practical and emotional barriers faced when living with a significant sight and/or hearing loss to live as independently as possible. Our vision is of "a Scotland aware of the needs of people with a sensory impairment, that includes them as equal participants in community life, and offers them the opportunities available to all". We have contracts with local Health and Social Care Partnerships in Moray, Aberdeen, Dundee and Angus to deliver statutory support to people with a significant sensory loss and this is complemented by a wide range of additional services which complement the statutory services, and help our service users to live independently with a good quality of life. We support around 1400 people in Moray who are living with a significant sensory loss.
What are the benefits of operating in Moray?
As an organisation that has been running since 1879, and with a significant number of the population living with a sight and/or hearing loss, particularly older people, we will have supported thousands of people in the Moray area to live with their sensory impairment. We understand the local community in Moray and their diverse needs.
How do you connect to your local customers?
Service users are often referred to us by other health and social care professionals and word of mouth is really important to letting people know we are here to support them. We do home visits to meet with service users, and our Resource Centre is open between 9.30am and 1pm for people to drop in for information, support or advice.
NESS has a longstanding contract with the Moray Health and Social Care Partnership and we provide a range of services including Social Work, Rehabilitation, Lip Reading, a Resource Centre and a wide range of aids and adaptations.
We have a number of added value services, funded exclusively from charity income that people can access, including our audio books and magazines, which people can either come in to choose from the selection on display, or use our postal service. Our Connect-Include-Support (CIS) service runs group sessions in community settings around Moray, while our Young Person's Sensory Service runs groups and activities for children and young people living with a sensory impairment. Our ICT Officer can provide information, guidance and training for people to use assistive technology. Service users can meet with him in the Resource Centre, and he can also visit people in their homes to help them set technology up.
We use local networks to raise our profile in the Moray area, and we send out our quarterly newsletter, NESS News, to service users, GP surgeries and other interested parties to keep them up to date with what is going on at NESS. We use our website and social media (Facebook and Linkedin) to maintain our profile, and keep people informed about what we are doing, so that people know they can get in touch with us when they need. We also produce a quarterly newsletter for local politicians and a widely circulated fundraising newsletter.
Why are you part of Moray Chamber of Commerce?
It is important for us to have connections across the community in Moray, including the business community. Sight and/or hearing loss can develop at any stage of life, and we can be on hand to provide support to the individual to help them live independently. We can also deliver information and training to businesses to help them make sure they are able to reach out to their customers who have a sight and/or hearing loss, including people who use British sign language. As well as supporting the business community, we rely on support from the business community to help us raise vital funds to keep our services running so we can continue to support people living with sensory impairment to live independently with a good quality of life.
What are you most proud of?
We are proud of our long history of over 140 years supporting people to live as independently as possible. While initially we supported people who were sight impaired or severely sight impaired, in the last 12 years, we've established ourselves as the only service in Scotland providing fully integrated joint sensory services, supporting people who are both deaf and/or blind. Our service users regularly tell us about the positive impact we have made to their lives, enabling them to overcome the devastating practical and emotional impact that sensory impairment can have and help them to "get on with their lives" with confidence and independence. This is what we are most proud of.
We are very proud of and grateful to the Moray area for being the first local authority area to go down the joint sensory service route. We are proud of the relationships we have built across different sectors which helps us to maintain our profile and reach out to people who may be needing some support. We pride ourselves on being flexible and responsive, so that we can continue to meet the needs of our service users when circumstances change, as has happened over the pandemic.
Finally, name one misconception that people have about your business.
A lot of people think we only support older people, and it is only older people who have sensory impairments. While a significant proportion of the people that we support are older, we also support many children, young people and adults of working age, for whom the impact of sensory impairment can have a significant and devastating impact. With the right support at the right time, people can, and do, go on to live a full, meaningful and independent life.
Around 40% of our services rely on fundraising, including trusts, funds, gifts in wills as well as our own fundraising.
Find out more about NESS and the work that they do at their website here: NESS