Member Insights
Sirology
March 2022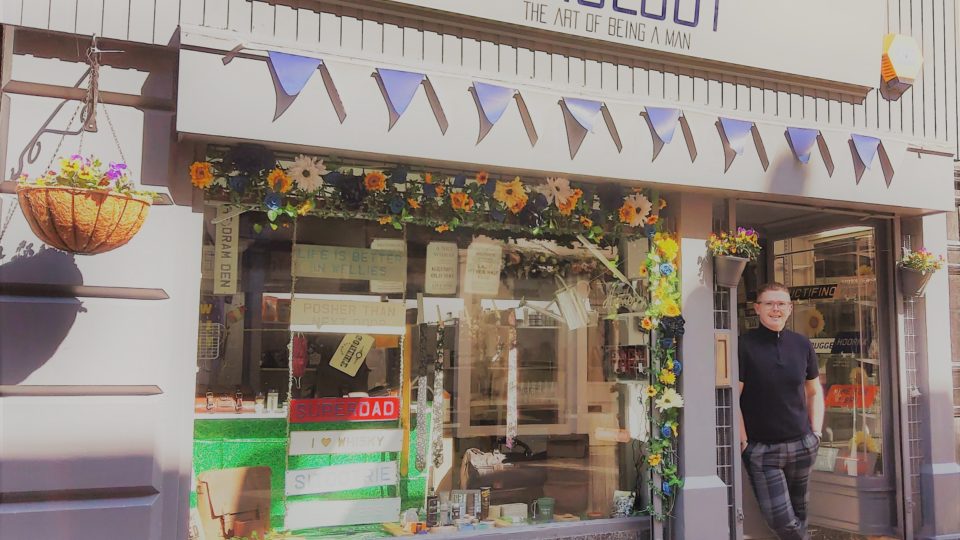 We caught up with Sirology for an insight into their business
Please name the main purpose of your business.
Sirology is an independent #ashopforblokes selling a range of grooming, gifts and accessories for guys. Beard care, shaving, fragrance, hair care, skincare and so much more under one wee roof in Elgin.
What are the benefits of operating in Moray?
Moray is a great diverse region with many fantastic local independent businesses and a very supportive public. The support for these is ever growing and I am fortunate there are few businesses operating like mine but the variety of businesses compliment each other and help make Elgin and Moray a destination to visit for a day shopping.
How do you connect to your local customers?
I am really shy – ha – no I promote daily via social media as this is key in today's market. I am also active with Elgin BID and help run social media page Our Elgin. Even if I am not promoting my own business – highlighting Elgin as a destination to shop local or visit allows me an opportunity to potentially gain new customers.
Why are you part of Moray Chamber of Commerce?
I think it is very important to have organisations like MCC for sense of community working together, promoting one another and as evident following lockdowns distributing vital information for businesses.
What are you most proud of?
After four and half years trading and a second lockdown I re-opened as sole owner of Sirology. I love this shop, it is a real part of me and now it is all mine in an amazing town and region.
Finally, name one misconception that people have about your business.
It is not just for beards! I have far more products for shaving than growing the hair on a face.
Find out more about Sirology here: Sirology