Member Insights
Wild Blossom
February 2021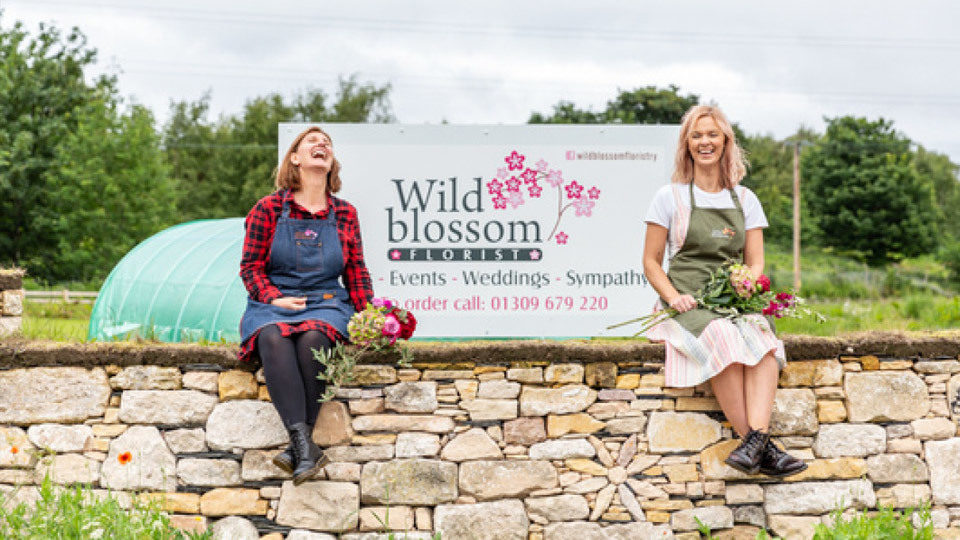 We caught up with Bev Alexander and Caroline Byrne from Wild Blossom for an insight in to their business
Please name the main purpose of your business.
Wild Blossom is an event planning, styling, and floral design business. We provide creative theming and venue décor for a wide range of occasions from large corporate events to intimate luxury weddings. Each event is unique and we work with quality suppliers who share a passion for delivering the event of your dreams.
What are the benefits of operating in Moray?
The diverse range of businesses, the quality of suppliers, and the work ethic and friendliness of the people.
How do you connect to your local customers?
We are involved with local events, we are active on social media, and get involved in local projects. Our service is very personal, it is all about customers trying us and then recommending our work and style to others.
Why are you part of Moray Chamber of Commerce?
To grow our corporate clients, learn more about the Moray economy as a whole, and have network opportunities with other members.
What are you most proud of?
In 2018 we won a number of awards, these included Most Enterprising Business in the Moray BusinessWomen Awards and Most Promising Enterprise in the Moray Chamber Awards. We have continued to grow, focusing on our brand values, quality, and service. Every day we are still learning and moving forward, we are both as passionate as we were back at the beginning of Wild Blossom.
Finally, name one misconception that people have about your business.
Flowers are easy! Behind the doors like all good businesses, the hard work happens to create events. But it's part of the fun!