Chamber News
A Moray businessman and royal air force veteran has been awarded the prestigious Defence Employer Recognition Scheme (ERS) Silver Award.
7 August 2020 • Sarah Medcraf
Shaun Moat who runs Moray Digital based in Forres received the accolade from the Ministry of Defence in recognition of the support the organisation gives to the Armed Forces community.
The Defence Employer Recognition Scheme recognises those who demonstrate or advocate support to the Armed Forces community and align their values with the Armed Forces Covenant – a pledge from the nation that those who serve or who have served and their families are treated fairly.
Silver Award winners must meet certain criteria, including: employing at least one individual from the armed forces community, actively ensuring that their workforce is aware of their positive policies, demonstrating support to mobilisations of reservists and providing at least five days' additional leave for training.
Shaun said: "I'm really pleased to be awarded this and as I previously served in the RAF for eight years before being medically discharged, I feel it is my responsibility to do my bit to support our Armed Forces Personnel and their families"
Mr Moat explained that Moray Digital will provide a free 1hr meeting to any armed forces personnel or dependants to review their LinkedIn profile so that they stand out when going for employment.
To get in touch email info@moraydigital.co.uk with subject line 'Armed Forces'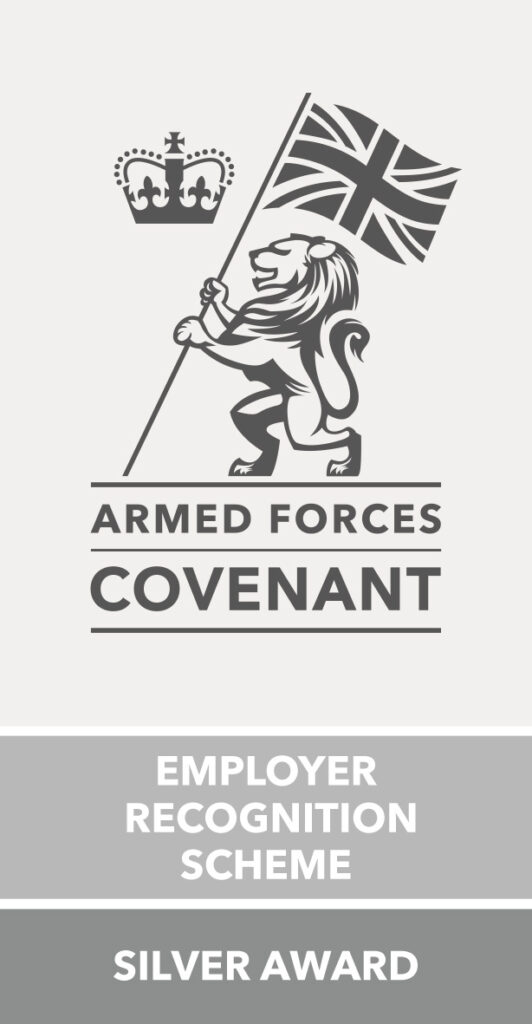 Armed Forces Covenant Employer Recognition Scheme Silver Award Logo