Chamber News
Scottish Start-Ups Anounced for Inaugural Business Accelerator
7 October 2019 • Sarah Medcraf
Twelve Moray businesses are set to be the first to benefit from an innovative business accelerator which has launched across Moray. Scottish Government's economic and community development agency, Highlands and Islands Enterprise (HIE) and Business Gateway, have appointed one of Scotland's leading entrepreneurial support organisations, Elevator, to deliver the 13-week programme. The programme, to be called The Moray Accelerator powered by Elevator, commenced on Wednesday 18
th
September and will see the 12 companies immersed in an intensive educational and business development environment. Set to transform their innovative ideas to greater national and international success, businesses range from pre-start to early stage and cover a diverse mix of sectors from hospitality and tourism to construction and third sector. Included is IT Central, a technology centre at the heart of the community designed to ease the struggles with IT while offering tech clubs for children; R-evolution Scotland - from Moray School Bank - a social enterprise with ambitions to end child poverty; and Mini Footprint, a sustainable clothing company with a goal to minimise the global carbon footprint and reduce waste. Throughout the fully funded programme Elevator, HIE and Business Gateway will play a pivotal role in supporting each company, including access to seasoned entrepreneurs, a national and international network of mentors and dedicated one-to-one business advice. Donna Chisholm, HIE area manager in Moray, said: "Following a successful bootcamp, I am delighted to see our first cohort established for the Moray Business Accelerator. We have a cross section of Moray businesses participating and our focus now is to ensure the programme is tailored to make the experience as engaging and valuable as we possibly can for our founders." Richard Cormack Corrigan, Elevator's Moray accelerator manager, said: "This is the first time we have operated an accelerator in Moray and, with the support from HIE and Business Gateway, we expect this programme to strengthen Scotland's entrepreneurial offering. "Having met with the cohort, and delivered the programme's first weeks, I have witnessed first-hand the drive and determination of each. I am excited to see what success lies at the end of each individual's accelerator journey." [caption id="attachment_3095" align="aligncenter" width="966"]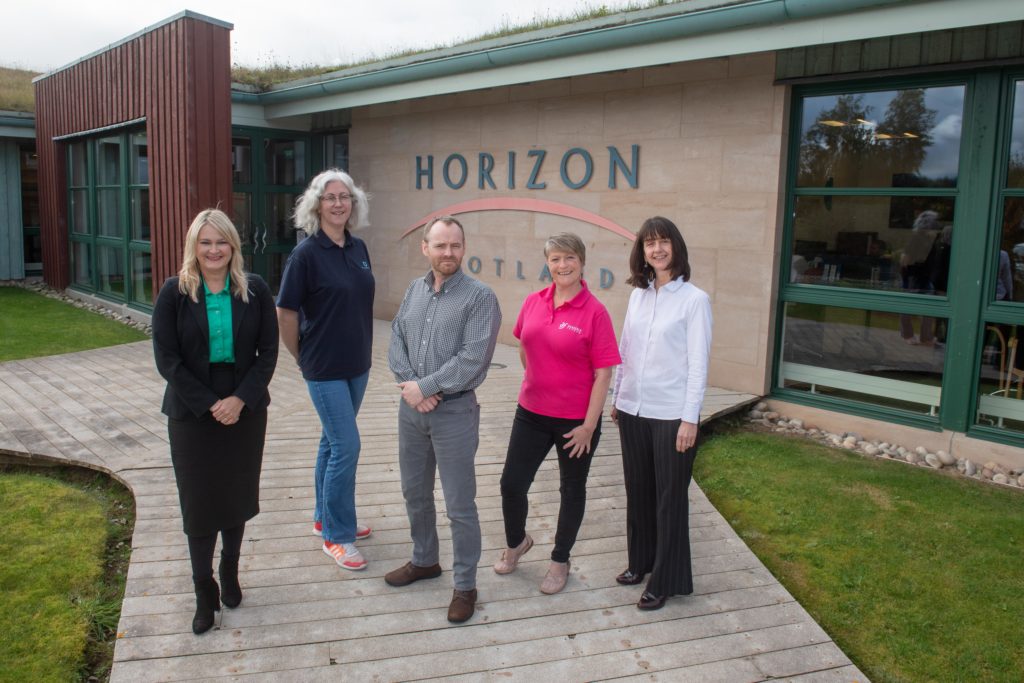 (left to right) Carol Davidson, HIE Regional Development Manager, Lee Midlane, IT Central, Richard Cormack Corrigan, Elevator Moray Accelerator Manager, Gloria Craik, Heavenly Favour and Donna Chisholm, HIE Moray Area Manager.[/caption] Companies in the first Moray Accelerator powered by Elevator are listed below:
Heavenly Favour Ltd: made to order vegan, sulphates and parabens free hair and body products that are kind to you and the environment, with ambitions to market locally, nationally and internationally.
I T Central Scotland Ltd: a technology centre at the heart of the community designed to ease the struggles with IT, with ambitions to create four more centres.
R-evolution Scotland: from Moray School Bank which is a charity supporting families affected by poverty with plans to create a national social enterprise - R-evolution Scotland - to end child poverty and provide funding to support struggling families.
AVVA Scottish Gin: Spirits company which distils, infuses and bottles small batch craft gin and liqueurs all under one roof in Speyside, looking to establish a tourism destination in the region.
Tony Weir Fencing Contractor LTD: Agricultural and railway fencing company and due to demand is looking to expand and grow its team and offering.
Recruitment Bee: a permanent recruitment agency supporting businesses across the North of Scotland to attract and recruit the best talent, ambitious to be the recruitment partner of choice across Scotland's hospitality, leisure, travel and tourism sectors.
Mini Footprint: a sustainable clothing company with a goal to minimise the carbon footprint and reduce waste, ready to launch its first collection for autumn/winter19/20 and begin trading.
Stephen Elton: founder behind a sock manufacturer in Moray, producing short, bespoke runs to individual customers, brands and the mass market
Dogrobes: designers behind the Original Dogrobe, a practical and unique fabric to dry dogs quickly, ready to expand their offering and trade internationally.
Manga Hair Extension: provides CPD/SVQ level 3 hair extension courses to salons and qualified hairdressers, targeting Scottish colleges, with an end goal to train high quality hair extensionists.
Gorse and Still: A creative, soy candle company ready to expand its product development and offering into the private label sector.
Creative Retreats Scotland: a residential wellbeing and creativity retreat for professional women with ambitions to fill 25 retreat weeks, annually.
For further information on the programme visit
www.elevatoruk.com
and track the journey of each business on Elevator's Facebook page.