Chamber Blog
Celebrating 20 years! We hear from former CEO Lesley Ann Parker
2 June 2021 • Laura Masling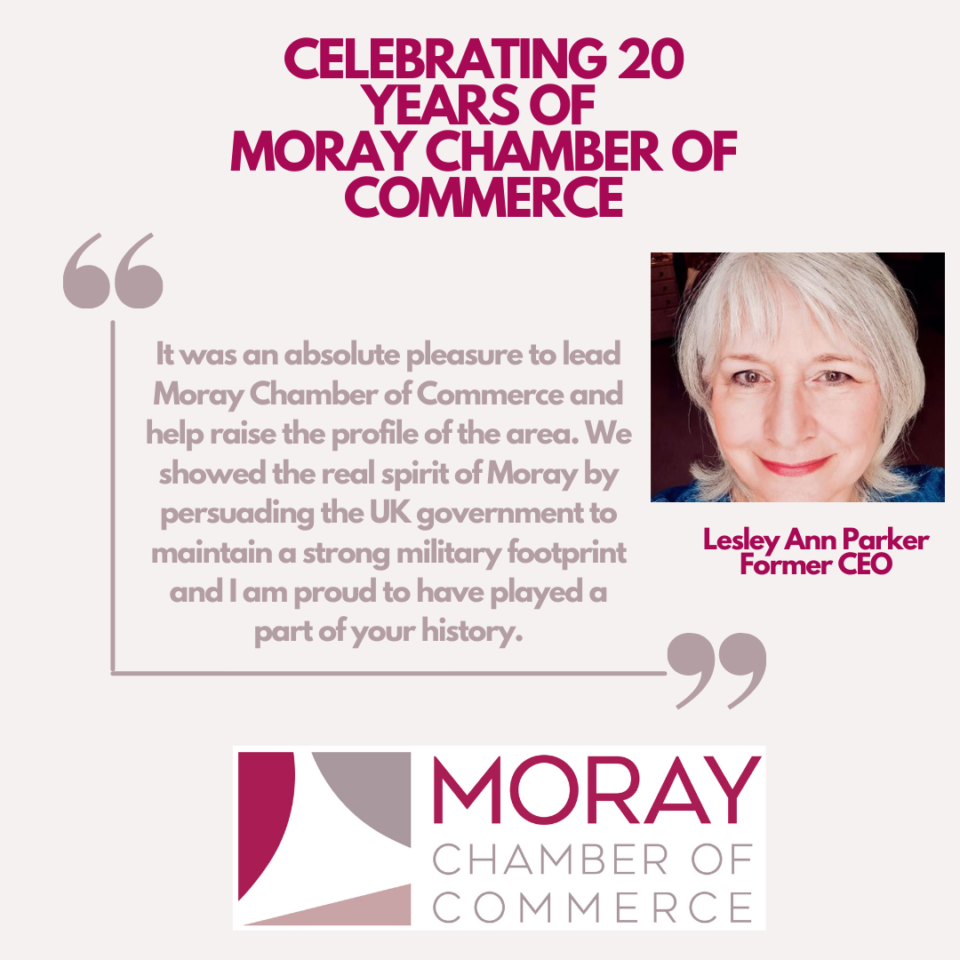 "Congratulations Moray Chamber of Commerce on this special occasion. It was a turbulent period for the Moray economy during my time with the organisation. As one of the leading members of the Moray Task Force, we played a key role in the high-profile campaign to save RAF Lossiemouth, which had been proposed for closure in the Defence Review. We were required to have a strong voice for local business, lobbying Ministers at Holyrood and Westminster in support of the business community. Moray collaborated via the Task Force and proved that success was not a mere chance but the result of everyone working together.
It was an absolute pleasure to lead Moray Chamber of Commerce and help raise the profile of the area. We showed the real spirit of Moray by persuading the UK government to maintain a strong military footprint and I am proud to have played a part of your history.
The support for the Chamber resulted in our annual business dinner having to be relocated in a marquee to accommodate the larger audience. It continues to be the largest black-tie dinner in Moray.
I was fortunate to work with some amazing and inspirational business people and it was a real privilege to represent Moray businesses. An organisation no matter how well designed is only as good as the people who live and work in it. For 20 years the Chamber has supported the local economy and I send best wishes to the current team for more successful years to follow."

-Lesley Ann Parker, Former CEO