Chamber Blog
Celebrating 20 years! We hear from former President George McNeil
4 June 2021 • Laura Masling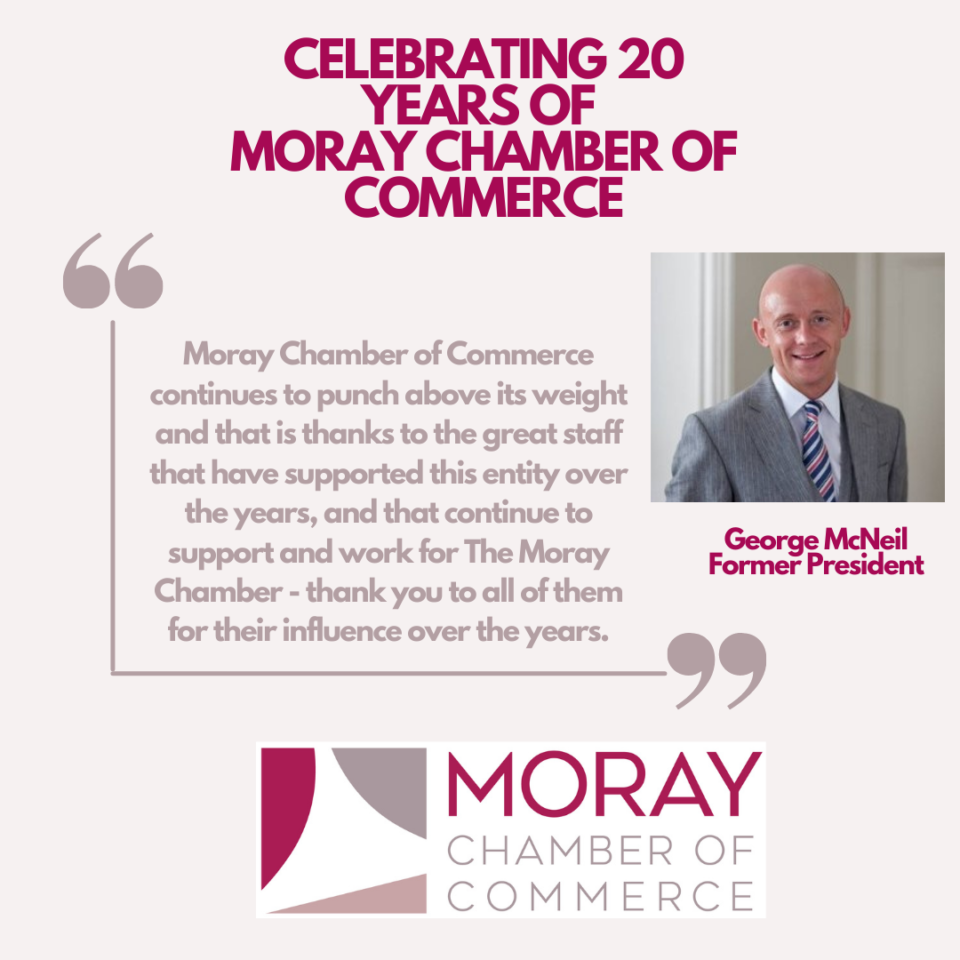 The Chamber of Commerce remains one of the most influential business networking organisations to be part of. This group brings business together from all areas and all sizes to the benefit of all. There is a natural behaviour from each member to help and support each other, whether that be a young growing business looking for mentoring, or indeed an older, mature business that may require some guidance from time to time. The Chamber ensures that all members play their part in this journey.
During my time at the Chamber there was the risk of the closure of RAF Lossiemouth, which resulted in some of the most powerful collaborating projects between the private, public and third sector, as well as engaging with some significantly high-profile political bodies and players. This collaboration, chaired by both the Chamber and HIE, delivered a strong voice for the region, supporting all businesses (not just Chamber members) which resulted in a very positive outcome from, what could have been a very negative decision for the Moray economy.
With the Chamber also being linked to the Scottish Chamber and the British Chambers of Commerce, this also results in all businesses having access to some great networking opportunities throughout Scotland and the UK.
Moray Chamber of Commerce continues to punch above its weight and that is thanks to the great staff that have supported this entity over the years, and that continue to support and work for The Moray Chamber - thank you to all of them for their influence over the years.

- George McNeil, former President