Chamber Blog
The Training Folk | Kickstart Scheme Experience
24 March 2021 • Sarah Medcraf
This is Andrew MacIver, who is The Training Folk's new digital marketing assistant. He has been with The Training Folk since the second of February made possible through the Kickstart scheme. He is going to tell us how he is getting on in the new role, graduating in 2020, looking for work during the pandemic and his thoughts on working from home.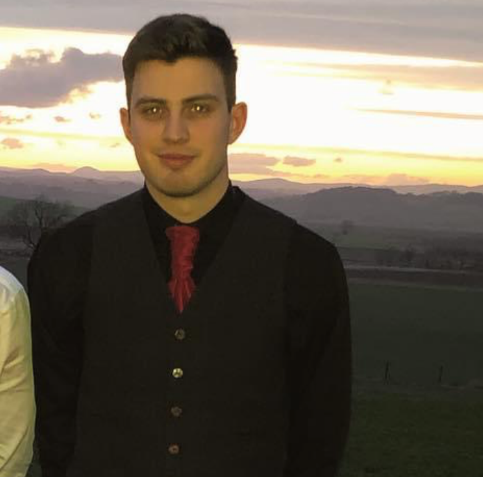 Graduating in 2020
"I loved my time at university, I was a 3rd year direct entry student after studying 2 years at college. Obviously as this section is titled, I graduated in 2020, which was an extremely unique experience. It was a difficult time leading up to my last days of university. However, I pulled through and though it was a shame I couldn't meet up with friends during the end of my course, who knows maybe been struck in my flat in Glasgow helped me focus on my dissertation. After finishing my studies, I was eager to get my foot into the marketing working world."

Applying for Jobs
"As soon as graduating from university I got straight to applying for jobs, though you can expect this was a very frustrating process. Not a lot of marketing jobs in general but it still felt like a lot of job applications and a number of interviews but still not much luck. I was lucky enough to continue working for some projects where I was volunteering for, which helped me put experience on my cv. I was also very fortunate to gain some vital internships which helped build my social media marketing experience."
Joining the team
Andrew joined The Training Folk on 22nd February, and he is already settling in nicely and has a few words on how he has fitted in to working life at The Training Folk.
"I am delighted to be given this opportunity to showcase and improve on my marketing skills. I am very grateful that Hazel and Laura have taken me onboard through the Kickstart scheme. The moment I started at The Training Folk, they have been nothing but kind and helpful to me. I already feel that I've learnt a lot of useful skills especially when it comes to web design. This was probably the area in which I lacked in terms of hands-on experience. I would say that having the freedom to try and test out new designs/ideas within the website has really helped build my confidence within this area. I know how valuable and hard to come by paid work for young folk is right now, especially in my line of work. So, I will be sure to make the most of this great opportunity. I have recently launched a new page on The Training Folk website called 'Young Folk' The page covers all the schemes we as a company are involved in to help young people to develop their work skills to help them in their future career paths. We also have a new section that covers me, the digital marketing assistant. I talk about my start with The Training Folk, as well as the government Kickstart scheme. I'll be updating this page frequently going forward so be sure to keep an eye out on this site. I Look forward to bringing forward new ideas to Hazel & Laura in the coming months ahead."
Working from home
Andrew currently works from home due to the current pandemic; he's shared what the experienced of home working has been like thus far.
He stated "It has been a very strange experience, although with some of the internships I've done in the past have been home working, this is a different level completely. My office desk is in my bedroom, I can literally roll out of bed and there I am in the office hahaha."
"I do quite like the setup I've created for my workspace at home for the time being. You will be able to see a photo of my desktop on the right of this text. It is also very handy for me to be working from home right now as I live in the Invergordon area, so it definitely saves on travel costs and time. "Overall, I am enjoying the home working experience, it has ups & downs but for now these working conditions suit me very well."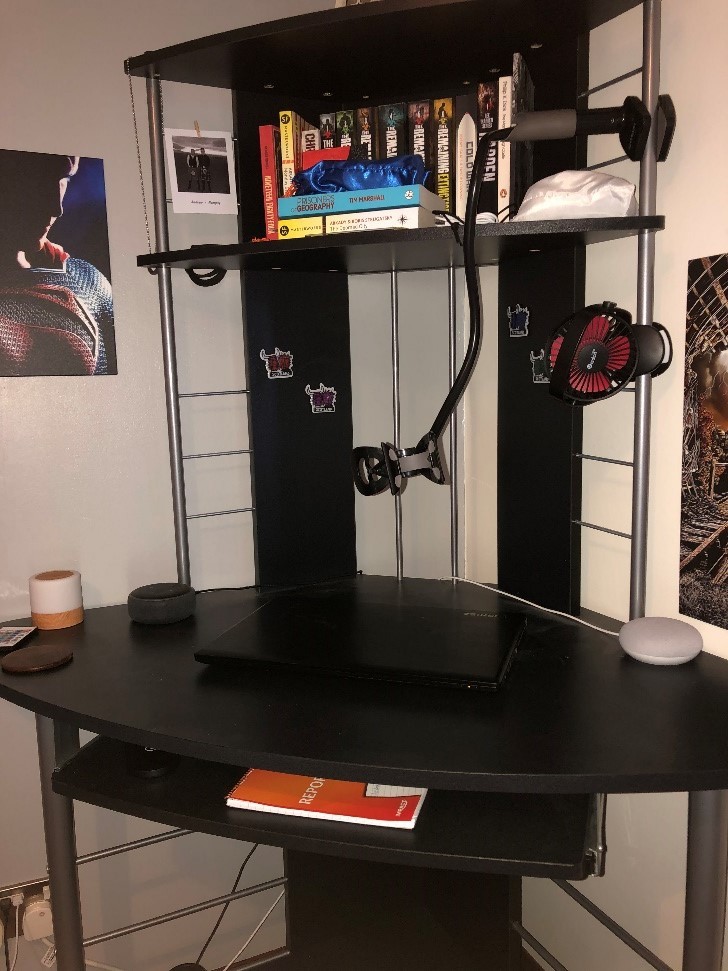 Ending notes

Andrew ended by saying "To anyone, especially to recent graduates, who are in a similar situation, I would defiantly encourage everyone to look out and search for these Kickstart positions. There is plenty of different positions being posted. You are guaranteed 6 months paid work and again I will be mention in this economic climate, getting paid work is like gold dust, don't miss out on this excellent opportunity."
If you would like to get involved in the Kickstart Scheme you can find out more information and how to apply for Moray Chamber of Commerce here.