Member Insights
Michael McAllan
December 2019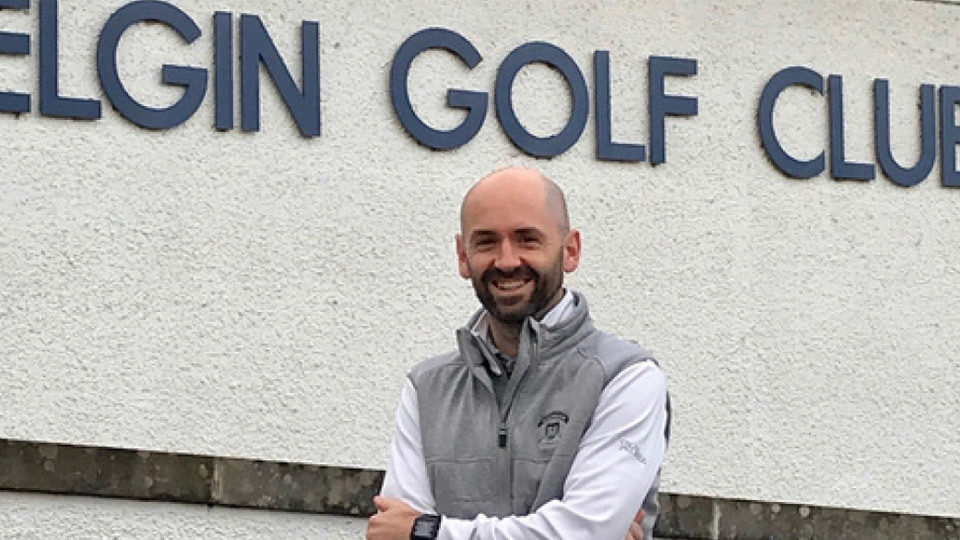 We caught up with Michael McAllan, PGA Professional at Elgin Golf Club Pro Shop foran Insight into his business.
Please name the main purpose of your business.
We operate 363 days a year from the Pro Shop at Elgin Golf Club, providing a wide range of golfs ervices to club members, visitors and members of the public.
What are the benefits of operating in Moray?
Interestingly we regularly benefit from the fine weather. Our golf course can be bathed in sunshine when other areas of the country are experiencing terrible weather. There is also a great and positive diversity within our great membership at Elgin GC. We also have some truly excellent golf courses in the area which helps make Moray an excellent venue for local and visiting golfers.
How do you connect to your local customers?
We host annual golf events at the club with a number of local businesses and organisations who we maintain close relationships with. We coach at local schools and have recently hosted a 'golf challenge' at Rota fun at Cooper Park. In terms of communication we send out two email newsletters per month to our members/customers and we also stay active and current on social media.
Why are you part of Moray Chamber of Commerce?
I really enjoy the opportunities to communicate with and share ideas with fellow Chamber members and Chamber staff. I look forward to making more of these opportunities in the future.
What are you most proud of?
I am incredibly proud of my wife and our two little girls and to have served as the Head GolfProfessional at Elgin Golf Club for the last seven years. I was also very proud to be nominated in2014/15 as 'Partner of the Year' by the golf retail services group – TGI Golf Partnership.
Finally, name one misconception that people have about your business.
It always intrigues me that some members of the public don't think they can simply come up and visit our Pro Shop? It's the total opposite as all are very welcome to come and visit/shop - at any time!