Member Insights
AyeDo Events
June 2020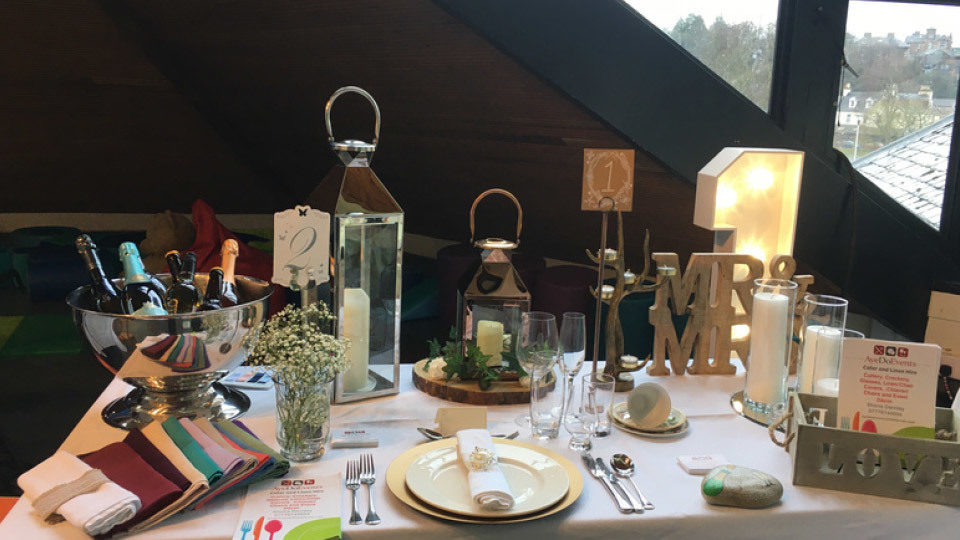 We caught up with Shona Darnley, owner of AyeDo Events for an insight in to her business
Please name the main purpose of your business.
AyeDo Events is a one stop shop for all your event needs. Whether you are planning a businessevent, family party or wedding we can help you with all your linen, glasses, crockery, cutlery andmuch, much more. We work closely with you to help you make your vision a reality.
What are the benefits of operating in Moray?
All my events are different, and Moray has so many stunning venues and locations. So many otherbusinesses to work along side.
How do you connect to your local customers?
Most of my business is word of mouth, but we do use social media. We have a great relationshipwith other event supplies in Moray so their recommendation helps attract more customers.
Why are you part of Moray Chamber of Commerce?
As a relatively new business we joined to showcase our business to other local businesses.
What are you most proud of?
The way my business has grown and the reputation that we have. It has been hard work to getwhere we are and the positive feedback we get makes it all worthwhile!!
Finally, name one misconception that people have about your business.
Some people think that AyeDo is just about weddings but that's not the case AyeDo is about allevent needs, big or small.
If you would like to reach out to Shona she would be delighted to hear from you, you can email her on ayedoevents@btinternet.com and you can visit her website: www.ayedoevents.co.uk