Member Insights
B is for Brand
August 2021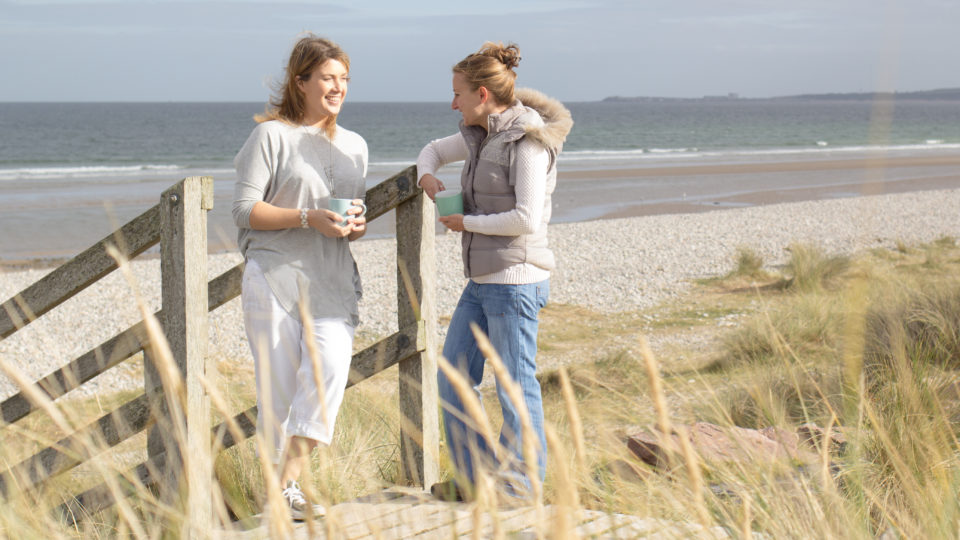 We caught up with Ailsa Stinson from B is for Brand for an insight in to their business
Please name the main purpose of your business.
I'm a Corporate Branding Consultant, helping businesses across the region to communicate their brand in a clear and consistent way.
I talk about the 'ABCs' of branding and I want to help my clients:
Achieve Brand Clarity.
What are the benefits of operating in Moray?
As a Corporate Branding Consultant I find Moray a great place to be based as it has a very interactive business community. There are lots of new and growing businesses in the region who can benefit from the support of someone like me. I find business owners and directors I work with to be dynamic and engaged when it comes to conversations about brand and I'm excited about what this means for the future of the area.

How do you connect to your local customers?
There are two ways I like to connect with local customers, either via word of mouth recommendation or through networking opportunities. It's only by really listening to potential clients talk about their brand and their organisation that I can pinpoint ways I can help them solve any issues they might be experiencing.
Many of the businesses I work with are already well-established. The branding challenges a leadership team can encounter during the course of running the business can vary widely. I've yet to meet a team I haven't been able to help, but I need to let them talk first, while I listen!
Why are you part of Moray Chamber of Commerce?
When I set up on my own as a Corporate Branding Consultant in Moray, the rebranding of Moray Chamber of Commerce was the very first job I was invited to work on. I thoroughly enjoyed helping the Board of Directors realise their vision for the future of the Chamber through a series of workshops and ultimately, evolve the Corporate Identity and message to reflect their new direction.
Working with the team at the Chamber on their exciting project was a great way to get my new business underway. It helped me to make connections within the local business community and it made perfect sense to become a member as my marketing strategy is primarily focused on networking activity.
What's more, I offer workshops and training to help business leaders and managers understand how to grow and develop their brands, so membership of the Chamber helps me connect with people who can most benefit from my services.
What are you most proud of?
For the past two years I've been working with a private island off the South coast of the Isle of Skye. I first met the owner when he had almost (but not quite!) completed the renovation of the old lighthouse keeper's cottage that stood next to the working lighthouse on the island. He wasn't sure what he wanted to do with it next but knew he'd like to monetise it somehow.
First, I helped him to overcome the logistics of setting up a holiday rental property (not an easy challenge as access is by boat). Then I helped him to create a strong brand and finally launch it to market.
In February 2021 the island appeared on Channel 4's Extraordinary Escapes with Sandi Toksvig and is now booked out until Summer 2023, leading to rental income of around £170,000 per year.
It would be fair to say that my client is pretty happy with that outcome and I'm super proud to have played a key role in enabling his business to succeed. It's by no means the biggest project I've ever worked on but it certainly was one of the most quirky!

Finally, name one misconception that people have about your business.
I'm not a graphic designer!
When people think about brand, they often think this refers primarily to corporate identity design. To me, brand is three things: Strategy, Image and Experience. I'm able to help my clients with all of these elements of their brand, including choosing the right graphic designer to work with but… I don't create logos myself.

Find out more about B is for Brand here.