Member Insights
Cullen Sea School
October 2021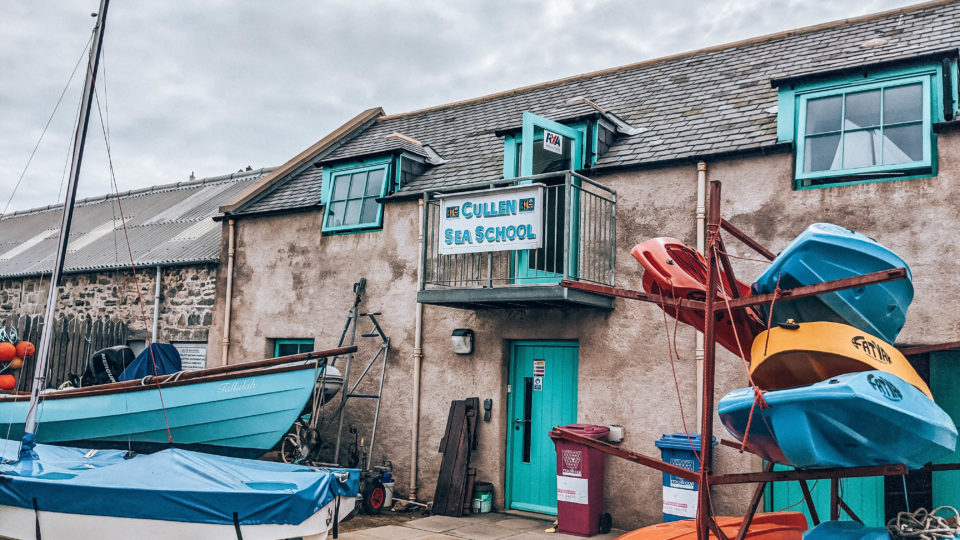 We caught up with David McCubbin from Cullen Sea School for an insight in to their business

Please name the main purpose of your business.
Cullen Sea School is run by the Three Harbours Association SCIO and aims to capitalise on existing community collaboration to help develop and maximise the recreational, educational and tourist potential of the three historic former fishing harbours and surrounding coastline for all local residents, visitors, children and young people.
This is achieved through the offering of water sports and environmental protection activities including paddle sports, sailing, coastal rowing and beach cleans and litter picks.
What are the benefits of operating in Moray?
A fantastic coastline, friendly and welcoming community, good catchment area of local residents and a growing number of visitors. We have a growing visitor economy and through the Covid-19 pandemic, getting outdoors and staying active for your health and wellbeing has never been more important. Cullen is well placed in Moray and well connected to allow our existing and potential customers to engage with us. There is a great support network out there so whilst Moray may seem remote we are well connected.
How do you connect to your local customers?
We are active on social media and post regularly on local community social media pages to raise awareness of what we are offering, future developments and to encourage participation by locals in what we do. We offer a membership scheme which many local people take up which gives a 50% discount off water sports activities.
Why are you part of Moray Chamber of Commerce?
We wanted to be a part of a bigger network to raise awareness of the sea school and what we do but also to link in, network and benefit from being part of something bigger. Our decision to join was based on the list of membership benefits and feedback from others on the value of chamber membership.
What are you most proud of?
We are most proud of the work we do with children and young people which is perhaps less well known about. We work with local Primary and High Schools, youth groups and youngsters with special needs to get them out on the water at Cullen or to be involved with our traditional boat building and repairs which are carried out on site in our workshop.
Finally, name one misconception that people have about your business.
That it is too cold to be out on the water in the winter months on a water sports session and that we only run sessions in the warmer months when in fact we are open all year round.
Find out more about Cullen Sea School and the work that they do at their website here: Cullen Sea School - Watersports Moray. For all to Sea